Motorcycle airbag jacket news and rewiews
Which are the best Airbag Vests or Jackets in 2020?
May, 2019 (updated)
Airbag vests have been used by motorcycle police around the world since the mid 1990's. They are now commonly used by riders on race tracks. After making an impact in these markets, manufacturers have now switched their attention to us everyday riders.
The vests and jackets available today strike a nice balance between safety, comfort, and looking good. Airbag vests are lighter than jackets, but still offer the same amount of protection. They easily fit over your normal jacket or clothes.
My advice to any new and older experienced riders, is to invest heavily in quality gear and these vests and jackets make the odds better on surviving an accident with less injuries.
The World Health Organisations Global status report on road safety for 2018, highlights that the number of annual road traffic deaths worldwide reached 1.35 million. Road traffic injuries are now the leading killer of people aged between 5 to 29 years old. 28 percent of these deaths are of motorcyclists.
If you are a safety conscious rider, or have kids or a partner who regularly rides, then airbag vests are a personal protection item that's really worth considering... Read more
Klim releases new Autonomous Airbag Vest, The Ai-1
January, 2020
A new year brings many new and exciting things as usual. Klim has announced the release of its 2020 lineup with the Ai-1 airbag vest at the forefront.
The new autonomous Ai-1 airbag vest was made in partnership with In&motion; a France-based company. In&motion spent over three years with world-class riders from MotoGP to endurance racing, British Superbike and French Superbike, as well as with skiers and horseback riders to refine the algorithm to provide the upmost safety to professional and everyday riders ... Read more
Alpinestars announce the Tech-Air 5 airbag jacket
January, 2020
Alpinestars has announced the company's first standalone airbag system that they claim can be worn under any 'proper fitting' textile or leather motorcycle jacket.
The new Tech-Air 5 vest comes with an active electronic system that features six integrated sensors (3 gyroscopes and 3 accelerometers) and a crash algorithm that uses AI to accurately monitor when to deploy the airbag in the event of a crash. Alpinestars claim that after analysing the crashes of the world's top MotoGP riders, and Alpinestars customers, the system can detect a crash and activate with a maximum inflation time of 20 to 40ms to protect the rider. They also claim that impact absorption while wearing the airbag results in a decrease of the impact force by up to 95% compared to a passive protector... Read more
Introducing... RST's 2020 airbag collection
November, 2019
Ambitious British brand RST are one of the companies going all-out for a slice of the airbag revolution in 2020.
They're one of a handful of firms who've adopted the airbag technology from In&motion to give data-based protection that triggers if the onboard sensors detect a crash scenario.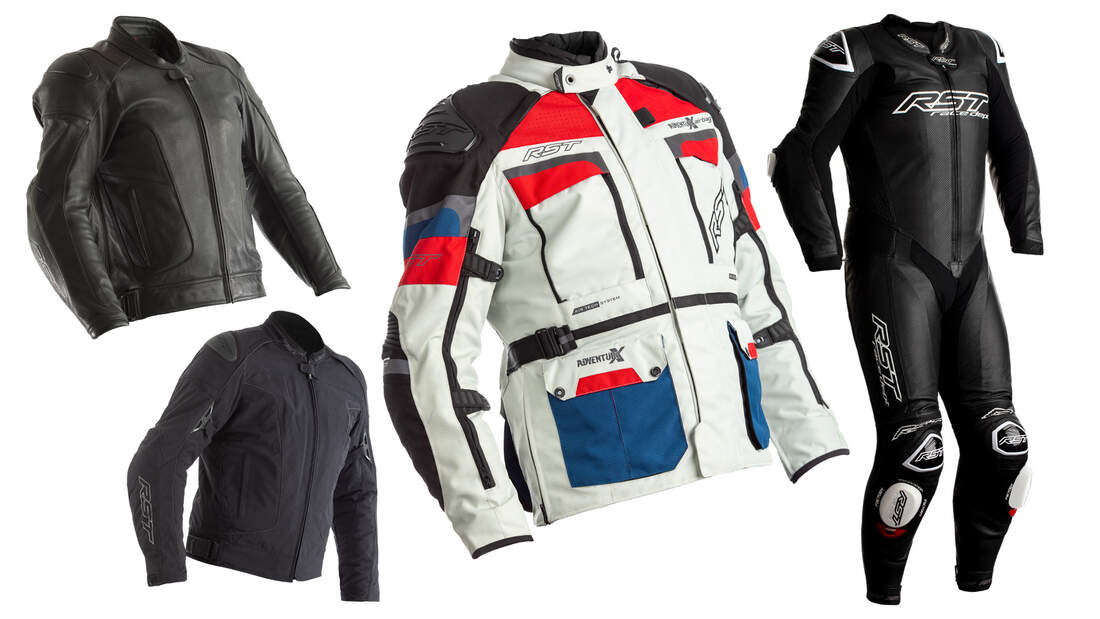 But RST are going down a different route to their continental competitors by integrating the airbag into their garments directly rather than fitting them into a vest worn inside a suit or jacket as everyone else is doing.
They are offering their four range-topping garments each with an airbag option, with the ribbed portions of the airbags actually in the suit.
Some may see this as a detriment, for example those who want a vest that can be worn under either a jacket or a leather race suit, but RST say it means the external jacket and airbag will work together better than if the airbag is in a separate vest... Read more
MotoGP: Airbags compulsory for riders from 2018
October, 2016
The Grand Prix Commission met at Motegi and took an important decision to improve the active safety of riders. From 2018, all riders will have to use leathers equipped with an approved airbag system.
The regulation has been passed with the approval of all of the technical clothing manufacturers involved in the championship and is clearly good news. The airbag is now an accessory that is available to the end customer and so it was high time that the reigning class should be obliged to make use of such an important system... Read more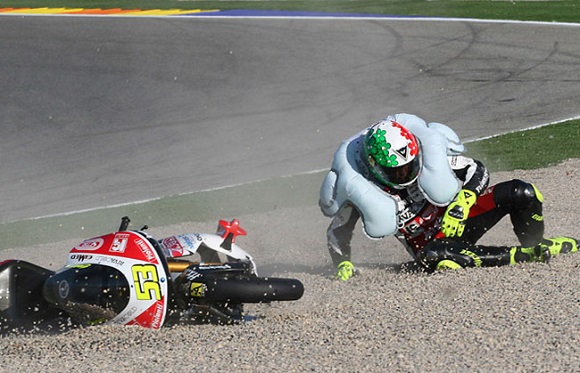 BMW & Dainese To Develop Bike Jackets With Airbags
July, 2013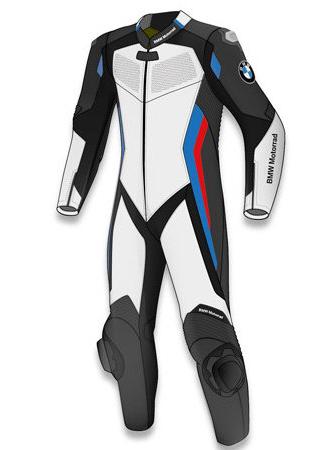 Airbags are the most common safety feature in cars, next only to seat belts. But not everyone would be aware of the existence airbags for motorcycle riders. Yes, they do exist and most of these come as part of a riding jacket. However, the most advanced motorcycle jacket airbags are used by professional motorcycle racers and these high tech safety gears are not easily available to the common biker.
BMW Motorrad is looking to change that by teaming up with motorcycle safety equipment major Dainese. The two have signed a long time contract under which several BMW Motorrad branded safety equipments will be developed and entered into production and a state of the art motorcycle airbag will be the first and primary product to be produced. Source