Airbag jacket news and rewiews
MotoGP: Airbags compulsory for riders from 2018
Oktober, 2016
The Grand Prix Commission met at Motegi and took an important decision to improve the active safety of riders. From 2018, all riders will have to use leathers equipped with an approved airbag system.
The regulation has been passed with the approval of all of the technical clothing manufacturers involved in the championship and is clearly good news. The airbag is now an accessory that is available to the end customer and so it was high time that the reigning class should be obliged to make use of such an important system... Read more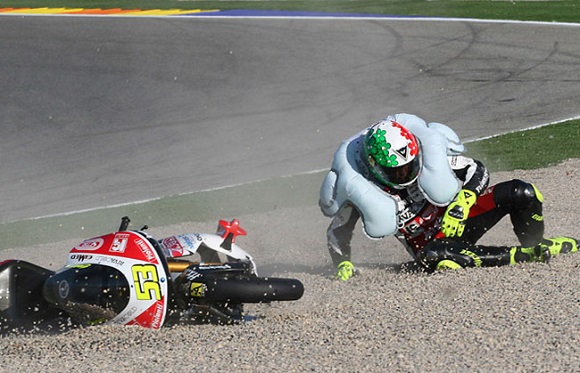 Olympian Matthias Mayer avoids major injury with airbag
Dezember, 2015
In less than a tenth of a second, safety in ski racing took a huge leap forward on Saturday.
That was the time it took for a radical air bag system to inflate and prevent Olympic champion Matthias Mayer from serious injury during a nasty crash at the classic Val Gardena World Cup downhill.
The Austrian lost control on the Saslong course and spun around, flying down the hill backward in midair. Before he landed on his right side, the air bag vest under his race suit inflated and softened his landing... Read more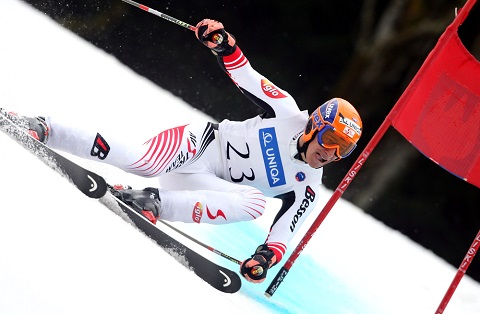 (Foto: GEPA pictures/ Hans Simonlehner)
New Airbag System Approved For World Cup Racers
November, 2014
Starting next January World Cup racers will be able to wear inflatable airbags. It is a similar system used by motorbike racers that inflate in high-speed crashes and offer support to the head and neck.
The system has been developed by Italian manufacturer, Dainese, in coordination with the International Ski Federation, FIS. It has three accelerometers, three gyroscopes, a GPS, and onboard electronics that collect all the data and deploy the airbags before a racer crashes into the ground. Read more
'Airbag' jacket saved equestrian star Laura Collett's life
July, 2013
Wiltshire equestrian star Laura Collett said she owes her life to a high-tech protective jacket which acts like a car driver's airbag and inflates in a split-second if a rider falls from their horse.
The new kind of jacket, a recent introduction to the potentially dangerous world of eventing, inflated around the 23-year-old when she fell from her horse competing at the Tweseldown Horse Trials in Hampshire earlier this month.
Laura's horse, Tis A Beauty, fell onto her and specialists said the weight of the horse on her body would have killed her, had the air jacket not inflated as Laura left the saddle.
Even with the air jacket, Laura suffered serious crush injuries to her ribs, lungs and organs, and was placed in an induced coma for six days after the fall.
However, she said all those treating her, told her that the air jacket had saved her life... Read more
BMW & Dainese To Develop Bike Jackets With Airbags
July, 2013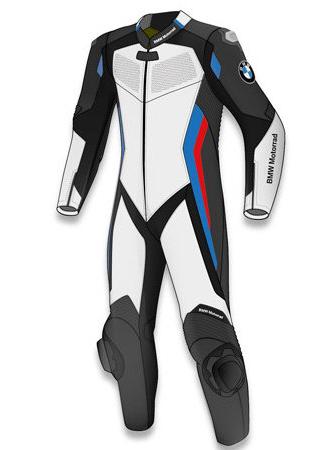 Airbags are the most common safety feature in cars, next only to seat belts. But not everyone would be aware of the existence airbags for motorcycle riders. Yes, they do exist and most of these come as part of a riding jacket. However, the most advanced motorcycle jacket airbags are used by professional motorcycle racers and these high tech safety gears are not easily available to the common biker.
BMW Motorrad is looking to change that by teaming up with motorcycle safety equipment major Dainese. The two have signed a long time contract under which several BMW Motorrad branded safety equipments will be developed and entered into production and a state of the art motorcycle airbag will be the first and primary product to be produced. Source
Crashing at 210-mph and walking away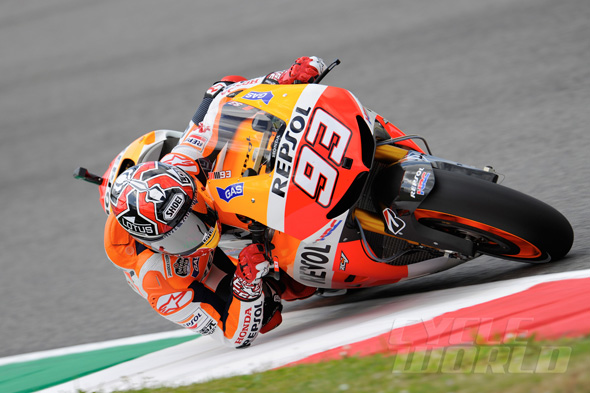 June, 2013
Marc Marquez crashed at 209.9 mph during practice for last weekend's Italian GP at Mugello, but the Repsol Honda rider was medically cleared to ride the event, which he did.
How could Marquez be so lucky? Part of his "luck" was the performance of the Alpinestars Tech Air Race suit, which detected the crash and, within 50 milliseconds, deployed airbag protection for his shoulders and back, reaching full inflation 30 milliseconds before Marquez's first impact with the pavement. The presence of the inflated airbags spreads crash impact force over a wider area, preventing the extreme concentration of force that breaks human bones. Read more
Airbag Jacket saves teenage motorcyclist
November, 2011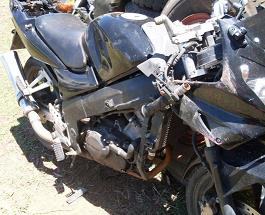 Lourens Koster a 17-year-old student escaped the clutches of death on the October 17 while on his way to school, when he was involved in a serious accident after a car collided with his motorcycle at an major intersection in Vanderbijlpark [South Africa].
Lourens' motorcycle will probably be written off due to the damage, indicating the severity of the impact. But he himself escaped death after the motorcycle airbag jacket he was wearing deployed on impact and protected all his vital organs including his spine and neck... Read more
Zara Phillips protected by airbag jacket
October, 2010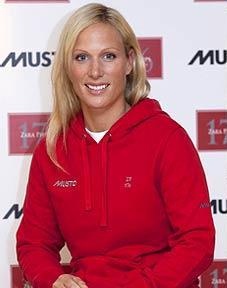 Princess Anne's daughter, 29, was competing in Enschede, Holland, when her horse lost his footing at a jump. The Queen's granddaughter was thrown into the water when High Kingdom slipped. But Miss Phillips was protected when the airbag jacket she was wearing inflated immediately after being activated by a rip cord on her saddle.
Miss Phillips, the twelfth in line to the throne, was eliminated from the competition because of the fall. The Military Boekelo is the biggest outdoor sporting event in The Netherlands and one of the most important equestrian events in the world.
Miss Phillips, a keen equestrian, won the world eventing champion title in 2006 and Sports Personality of the Year for her efforts. In 2009 she was awarded an MBE for services to equestrianism and hopes to compete in the London Olympics in 2012.
Earlier this year she told The Daily Telegraph that she would rather be known as an "athlete" than a "princess or a model", as she launched her first ever clothes collection.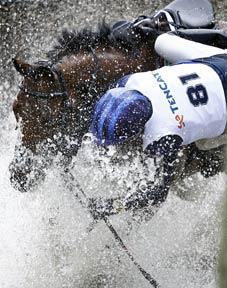 Miss Phillips, who won gold medals at the 2005 and 2007 European Eventing Championships, is yet to secure her place on the London 2012 Olympic team however. Her previous horse Toytown is unfit to ride and will be too old to compete in 2012. Miss Phillips was forced to pull out of the British Olympics team in 2008 after the horse became injured. She missed the 2004 Olympics in Athens for similar reasons with the same horse.. Source: Telegraph
"...The airbag in my leathers worked very well..."
June, 2010
Interview with Valentino Rossi after hospital release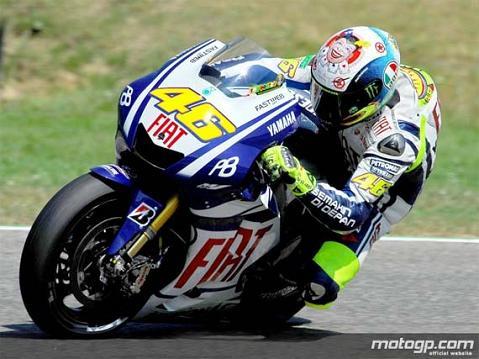 Airbag vest saves horsrider´s life
May, 2010
Oliver Townend only escaped death thanks to the revolutionary jacket he was wearing... Read more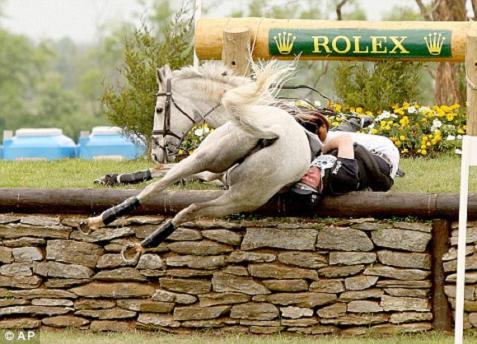 Jorge Lorenzo crashes in airbag-equipped suit
August, 2009
Both Valentino Rossi and Jorge Lorenzo have been wearing Dainese D-Air leathers in races since last month, but last weekend's MotoGP round at Brno was the first time either rider has crashed while wearing the airbag-equipped suit. It's impossible to definitively declare that the airbag is responsible for Lorenzo walking away injury-free, but doing so is a rare occurrence for the crash-prone Spaniard... Read more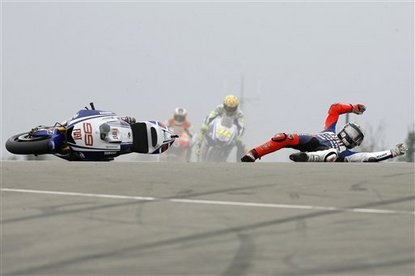 Airbag jacket saves motorcyclist's life
October, 2007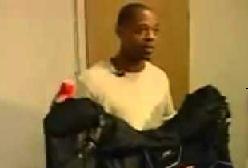 While motorists who have been in car crashes often attribute the help of air bags to saving their lives, a Maryland motorcycle rider injured in a collision is doing the same -- for a jacket. Joseph McPhatter, of Randallstown, was injured in a crash on Interstate 83 after being cut off by another motorist in September. According to police, McPhatter was ejected 100 feet, hitting the ground at an impact rate of 140 mph. Police said that McPhatter might have been severely injured had it not been for...
Read more and a video